Board of Directors
The Pride Center of Terre Haute Board of Directors governs the overall execution of the organization's mission. Principally, the Board manages organizational finances and sets long term priorities for programs, including the development of: resources, support groups, community training, social activities, capacity building, and more. Overall, the members of the Board contribute the educational, management, legal, and financial skills needed to ensure long term organizational stability and ensure year-to year excellence for the Pride Center of Terre Haute's mission. Board members also volunteer at the community center each weekend, implement programs and services, and provide support to community members.
Meet our amazing board members who lead the Pride Center of Terre Haute!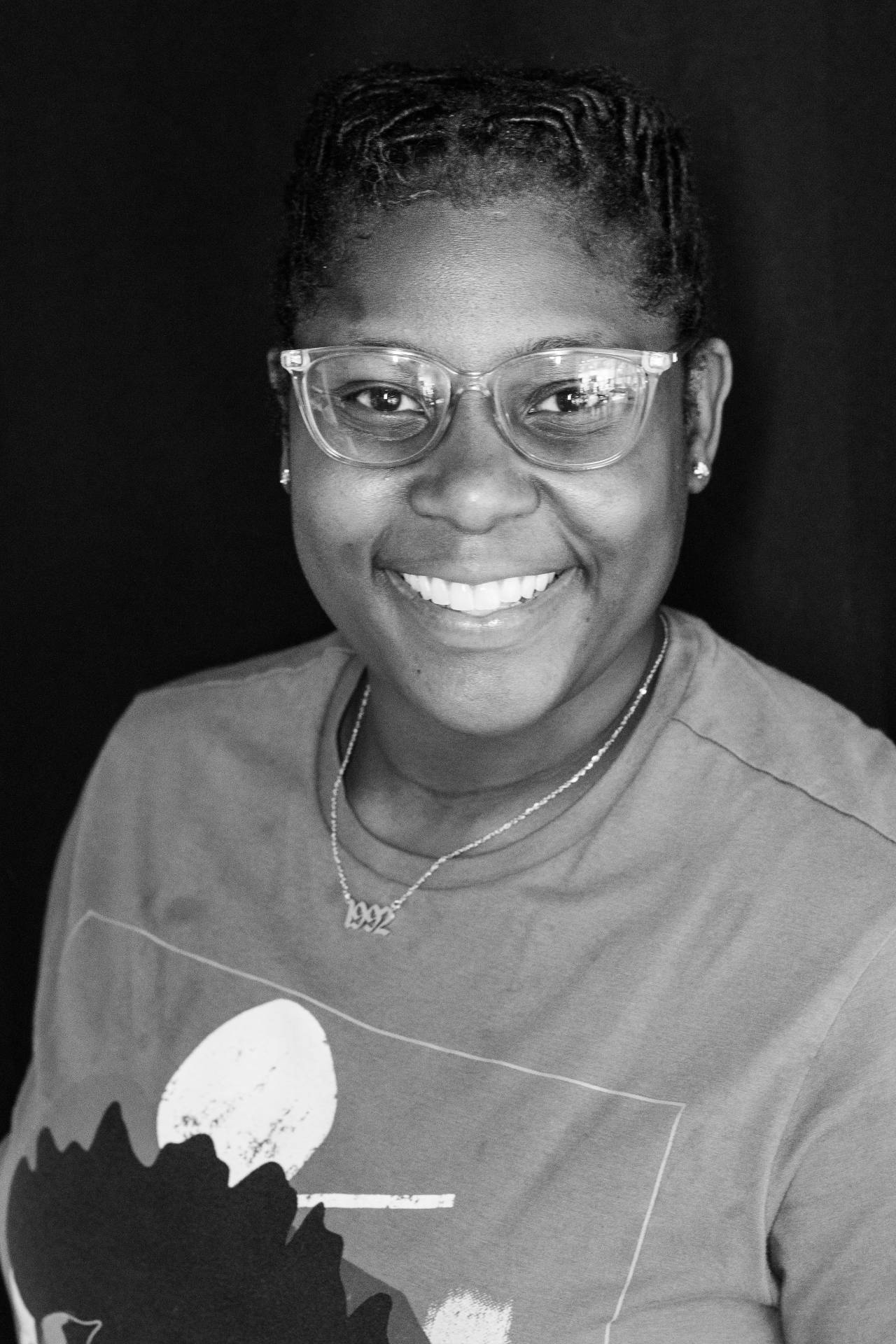 Nichelle Campbell-Miller, MSW (She, Her, Hers)
President
Nichelle Campbell-Miller graduated from Indiana State University in 2015 with a bachelors in social work and is a 2020 MSW graduate of Indiana State. After her time at ISU, Campbell-Miller jumped into the workforce  in the Vigo County School Corporation. Campbell-Miller is now in her 7th year in the field and her 6th year as the social worker at Sarah Scott Middle School. Campbell-Miller coaches varsity volleyball, 6th grade girls basketball, 6th grade boys basketball, 7th grade girls basketball and 7th & 8th grade track and field at Sarah Scott. Campbell-Miller is passionate about working with students and families in her role as social worker and coach. Campbell-Miller also serves as the founding president of the Pride Center of Terre Haute. In her role as President at the Pride Center, Campbell-Miller works with an incredible team of individuals to help decrease isolation amongst the LGBTQIAP+community. One of her greatest passions is having the opportunity to advocate and amplify the voices of queer black youth in our community.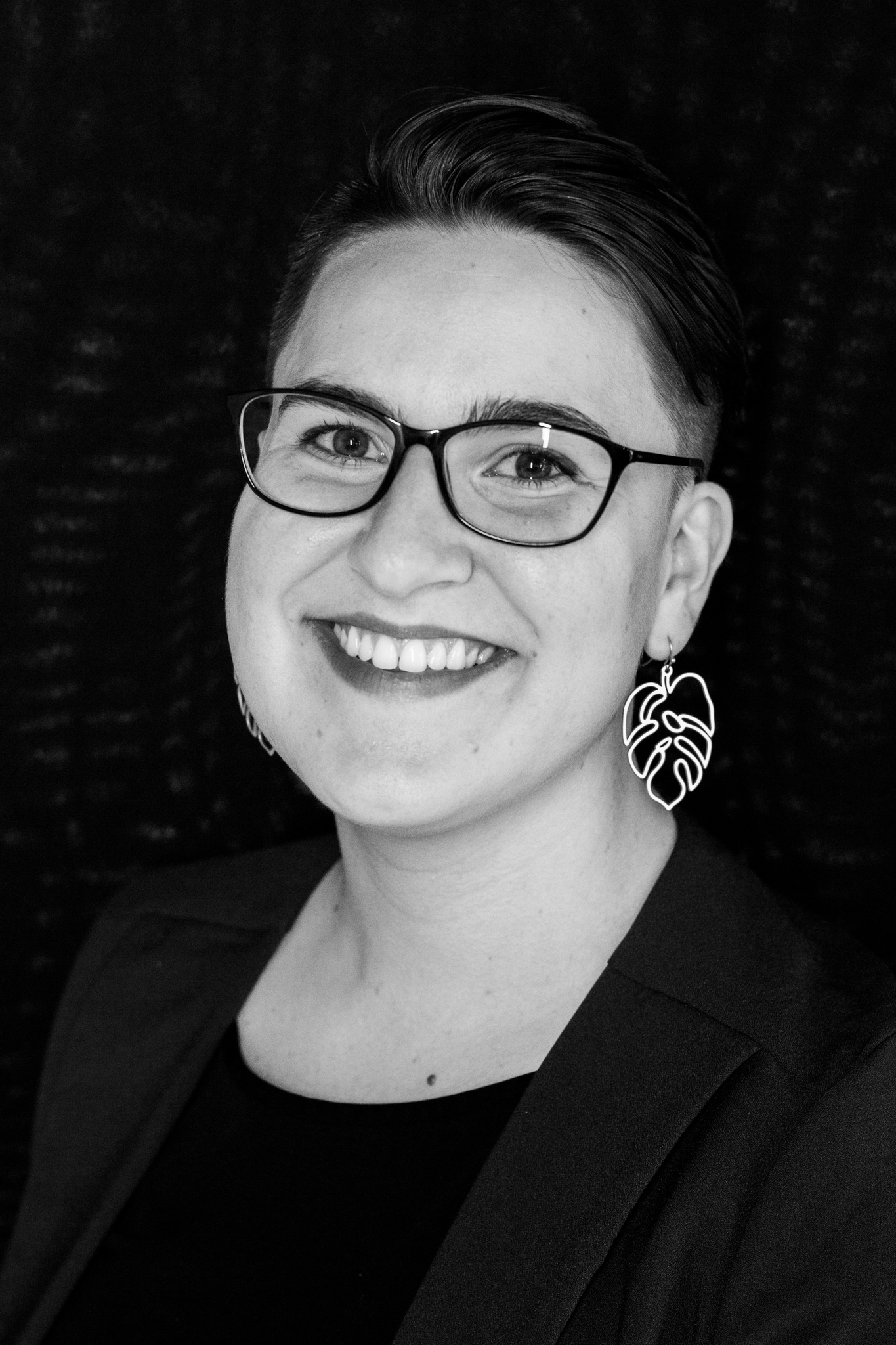 Katie Lugar, LSW, MSW, CNP (She, Her, Hers)
Vice President of Strategic Initiatives and Partnerships
Katie Lugar, DHSc, LSW, CNP is a three-time alum of Indiana State University (BSW '15, MSW '16, DHSc '22) and a licensed social worker. Her dissertation research focused on tobacco use prevention and policy advocacy. She currently serves as the Indiana State University Honors College Assistant Director of Student Programming and Leadership. She is a founding board member and Vice President of Strategic Initiatives and Partnerships for the Pride Center of Terre Haute. With the ISU Department of Social Work, she taught a variety of courses including Introduction to the Fields of Social Welfare, Social Work Research, and Social Policy: Societal Response to Human Need. She has been a dedicated member, regional representative, President-Elect, and current President for the National Assocation of Social Workers Indiana Chapter, and she was honored to be recognized as the NASW Indiana 2020 Emerging Social Work Leader.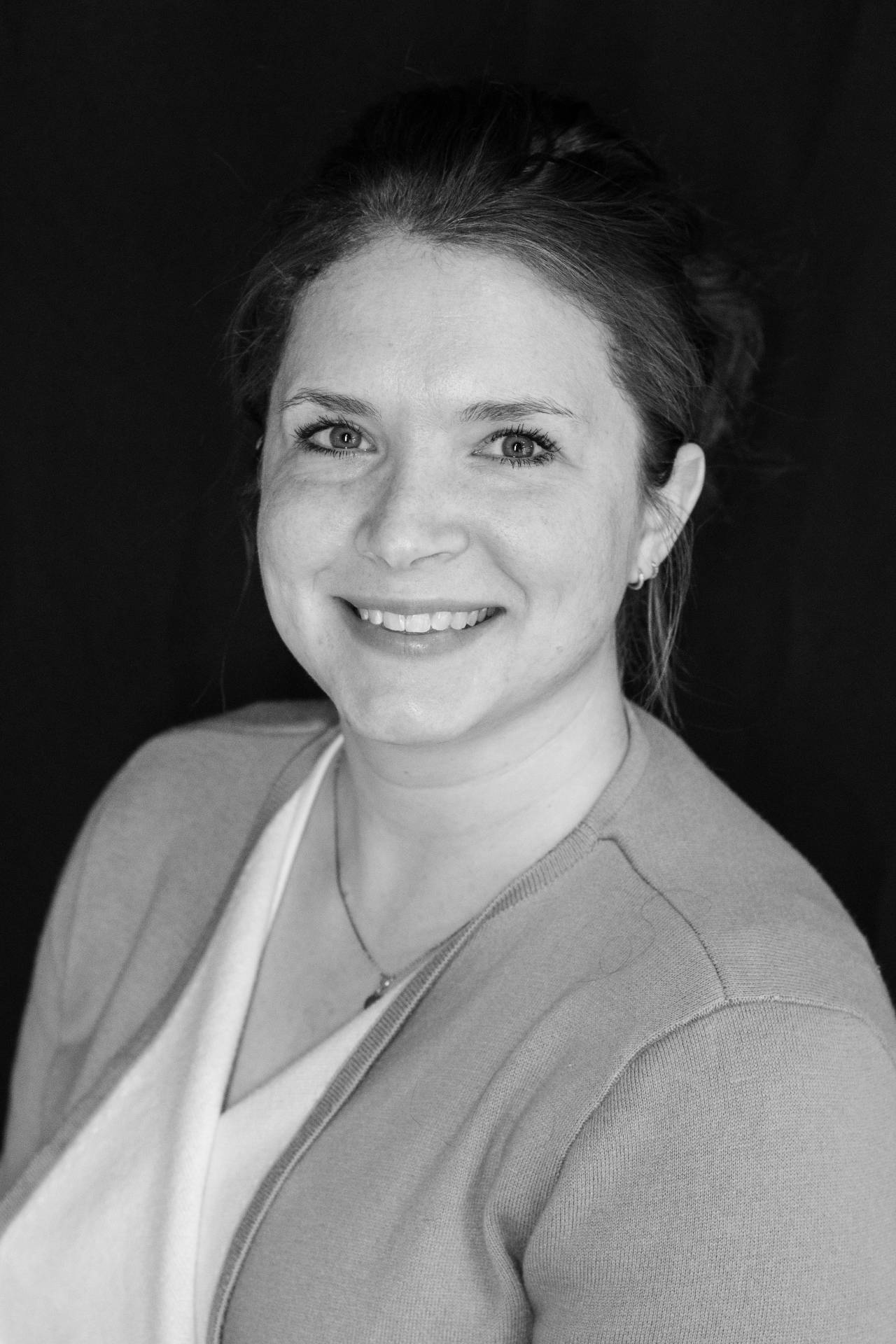 Lauren Arnold
Board Member
Throughout her life, Lauren found herself feeling called more and more to become a dedicated advocate and ally for the LGBTQIA+ community. Lauren saw the incredible challenges her family members and friends faced along their journeys to self-actualization and during their coming out processes. Her personal desire to see a society built upon a foundation of equity led her to join the Pride Center of Terre Haute Board in January 2022. In her career, Lauren serves as Director of Development for the Ivy Tech Terre Haute Foundation. Additionally, she owns and operates a small business, Highest Path Healing LLC, providing Chakra Balancing, Akashic Record readings and other holistic healing services for mind, body and soul. She resides in Riley Township with her husband, Nick and son, Rory.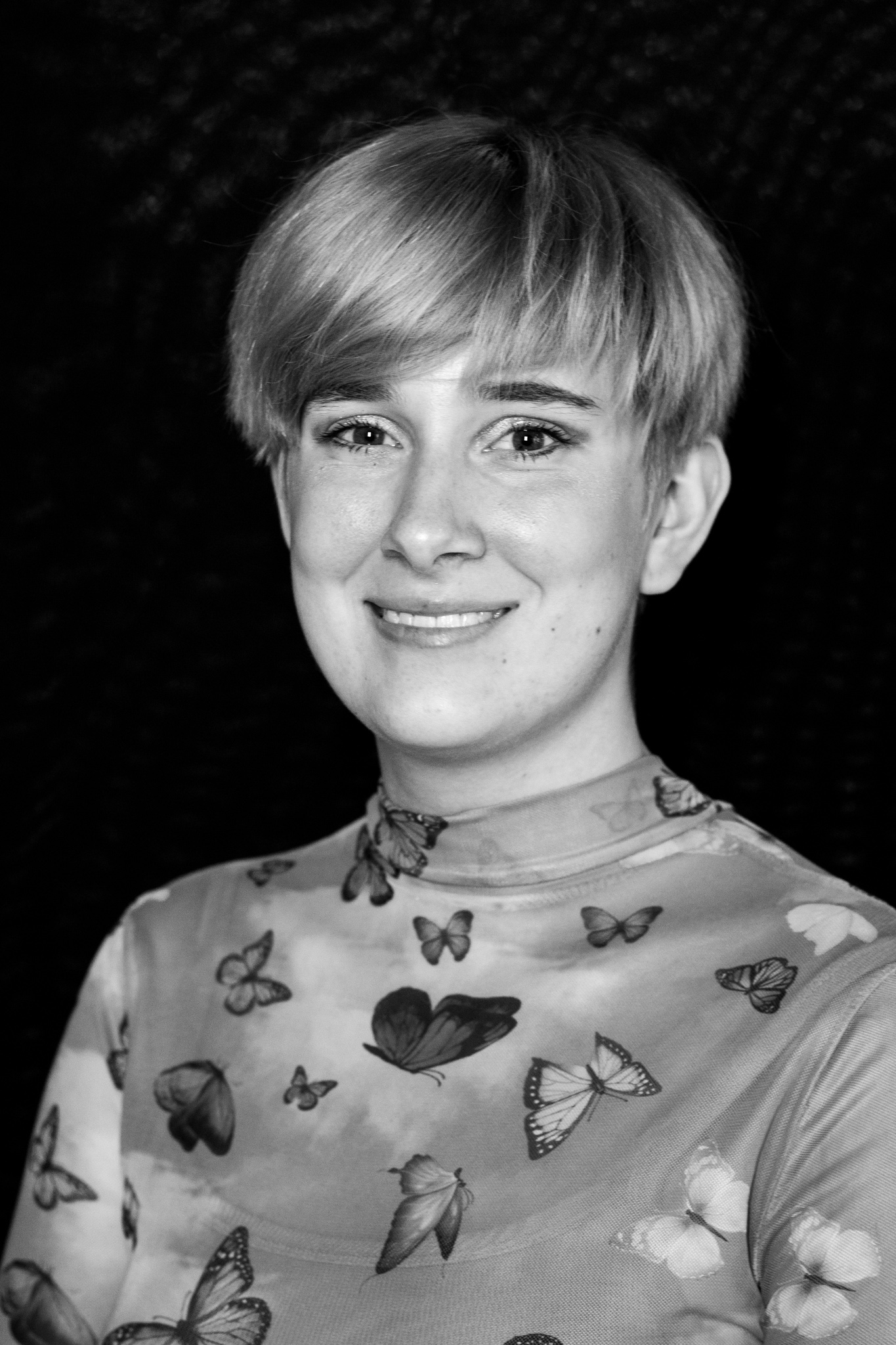 Claire Craigmyle (They/Them/Theirs)
Claire is proud to be queer, autistic, and gender nonconforming. Claire uses they/them pronouns. They are a senior psychology student and they hope to become an occupational therapist for neurodivergent children. They were born and raised in Terre Haute and have a heart for making their community a better place. They are thankful for the wonderful community resource of the Pride Center and thankful to be a part of it.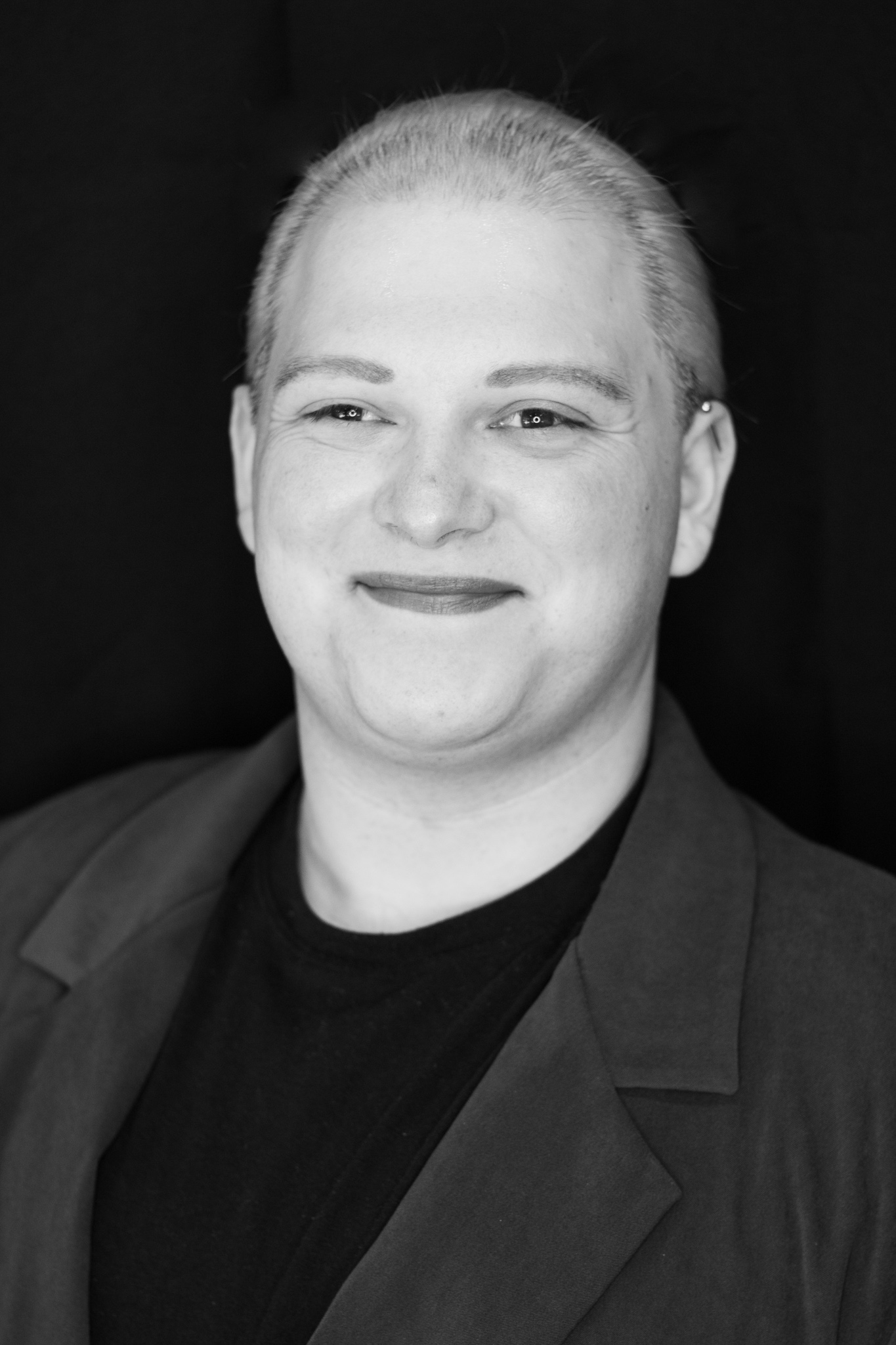 William Edwards (He/Him/His)
William is a Terre Haute native and Gender Studies major who has been active in LGBTQ+ spaces and advocacy since 2015.
Previously, he served as President and Director of Programming for Indiana State's LGBTQ+ student organization, Spectrum. He was also founder and President for Ivy Tech Terre Haute's first LGBTQ+ student club, Ivy Ignite.
William is a founding board member of the Pride Center of Terre Haute and serves on the Education and Policy committees.
He has also participated in several speaking opportunities and rallies on behalf of the local LGBTQ+ community and the Pride Center, including the Drop of Lavender Summit, Terre Haute South Vigo GSA, reSISTERS, Black Lives Matter, and Youth For Change.
William is so excited that his hometown finally has a public and affirming space for the LGBTQ+ population here in the Wabash Valley and is honored to be a part of it.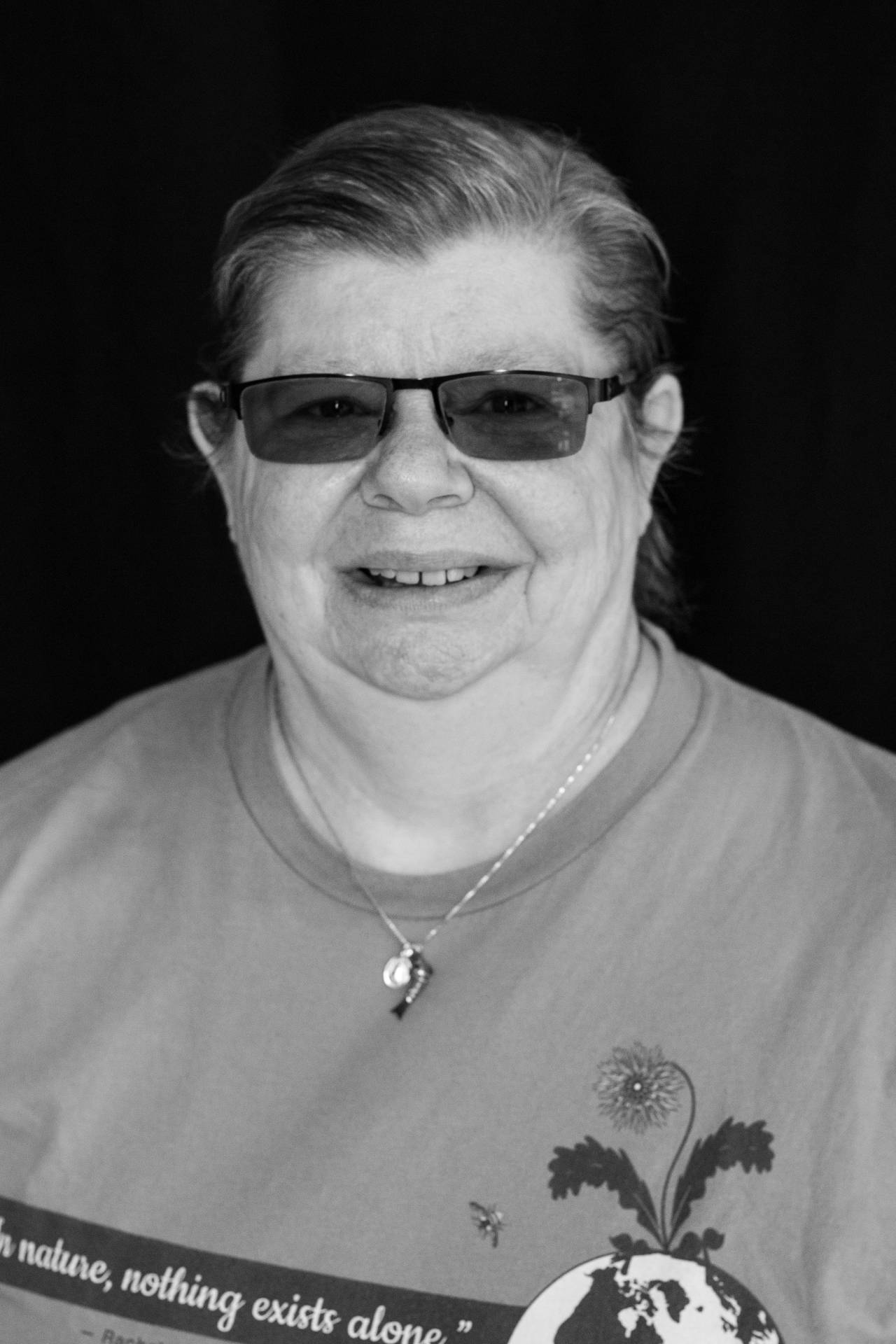 Stacy Pierce (She/Her/Hers)
Board Member
Stacy is retired from the field of Mental Health counseling and she lives with her wife in West Terre Haute. Along with her board position and volunteer work with Pride Center of Terre Haute she also volunteers with several other community organizations.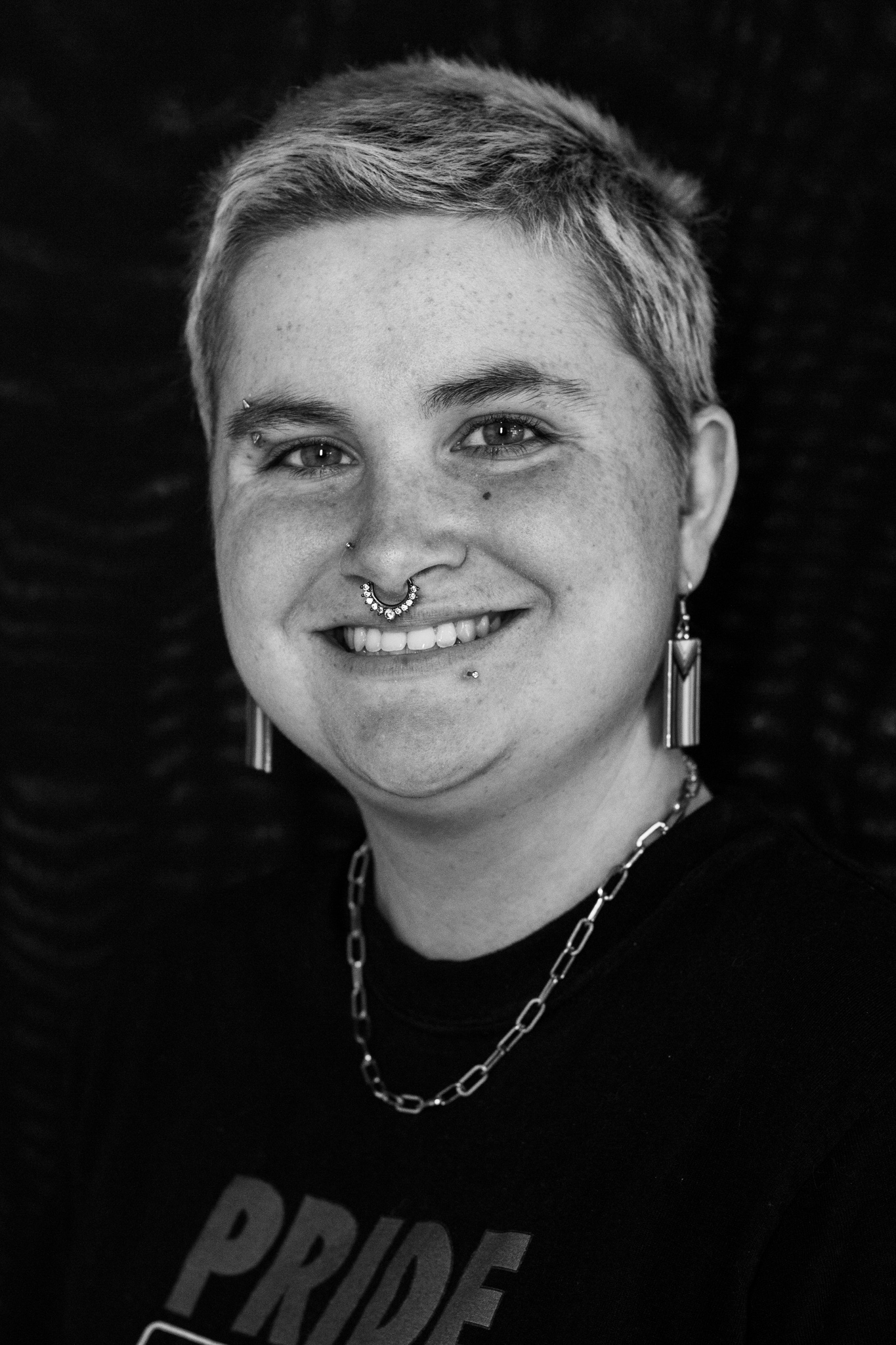 Sophia Smith (They/She/He)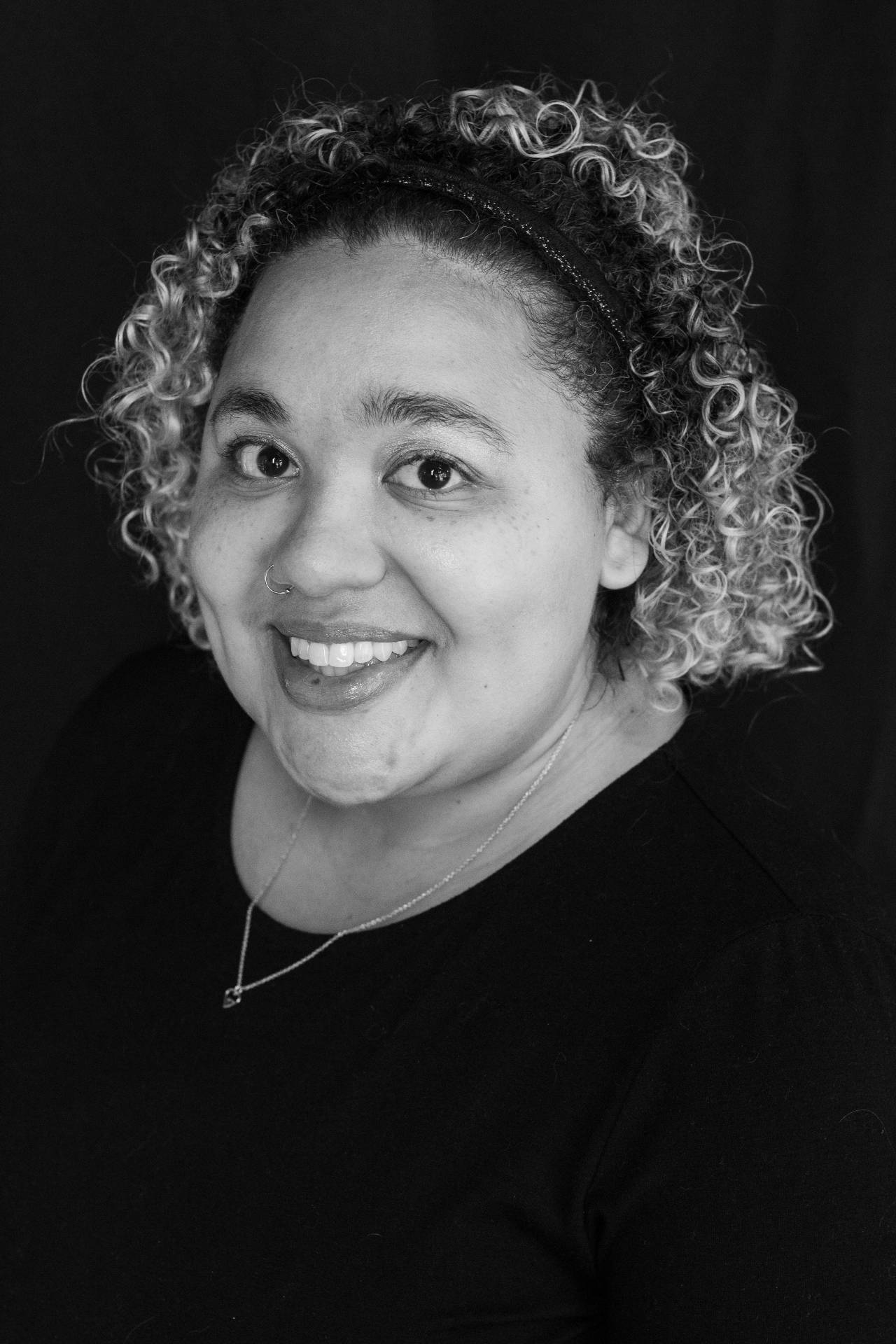 Alicia Miller
Board Member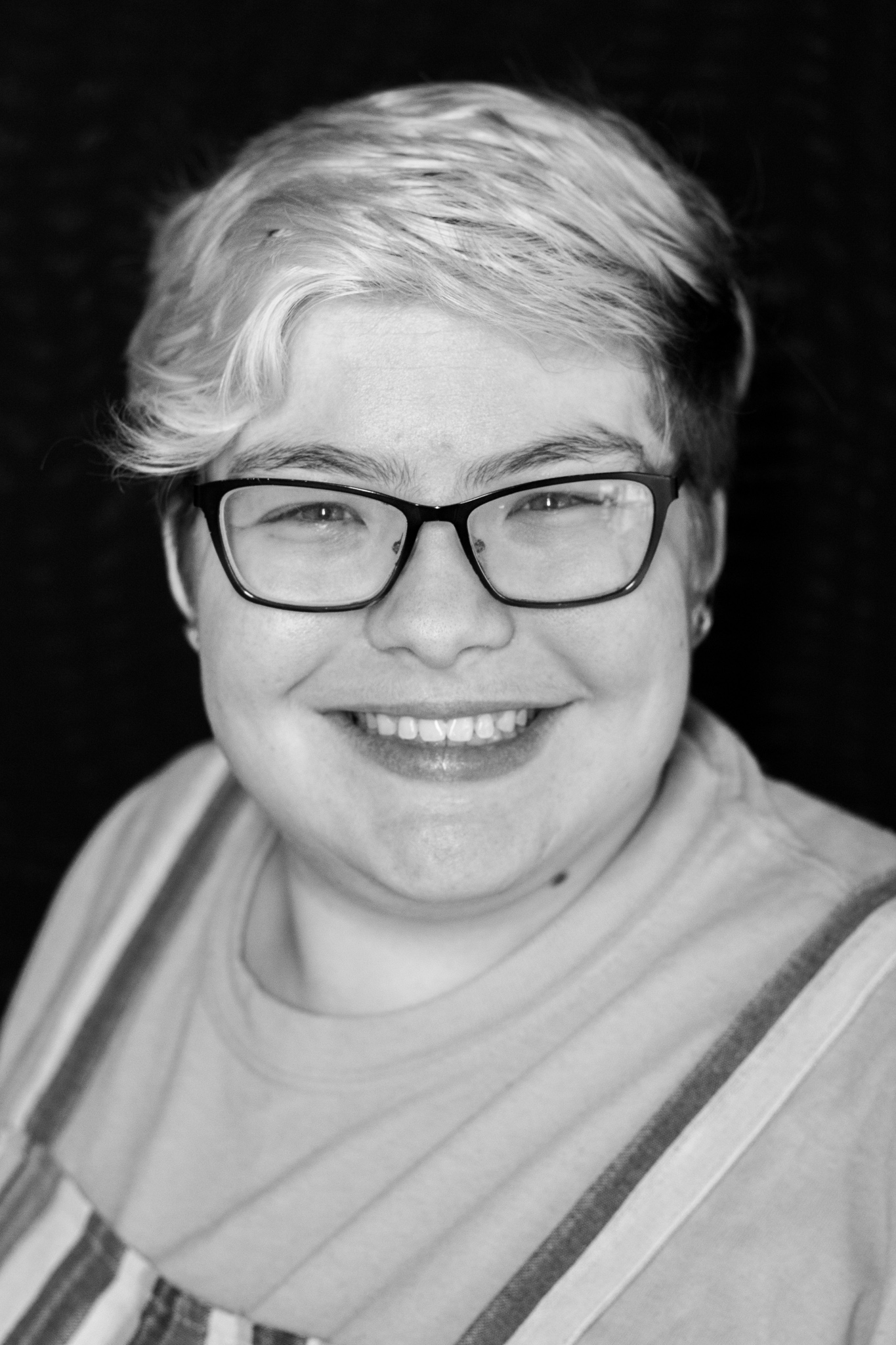 Bre Pierce (They/Them/Theirs) and (She/Her/Hers)
Bre Pierce (They/She) is currently a second year graduate student in the department of communications. Bre just received their Bachelors of Science in May of 2021. Bre is currently a graduate assistant in the department of communications as a research assistant researching neurodiversity.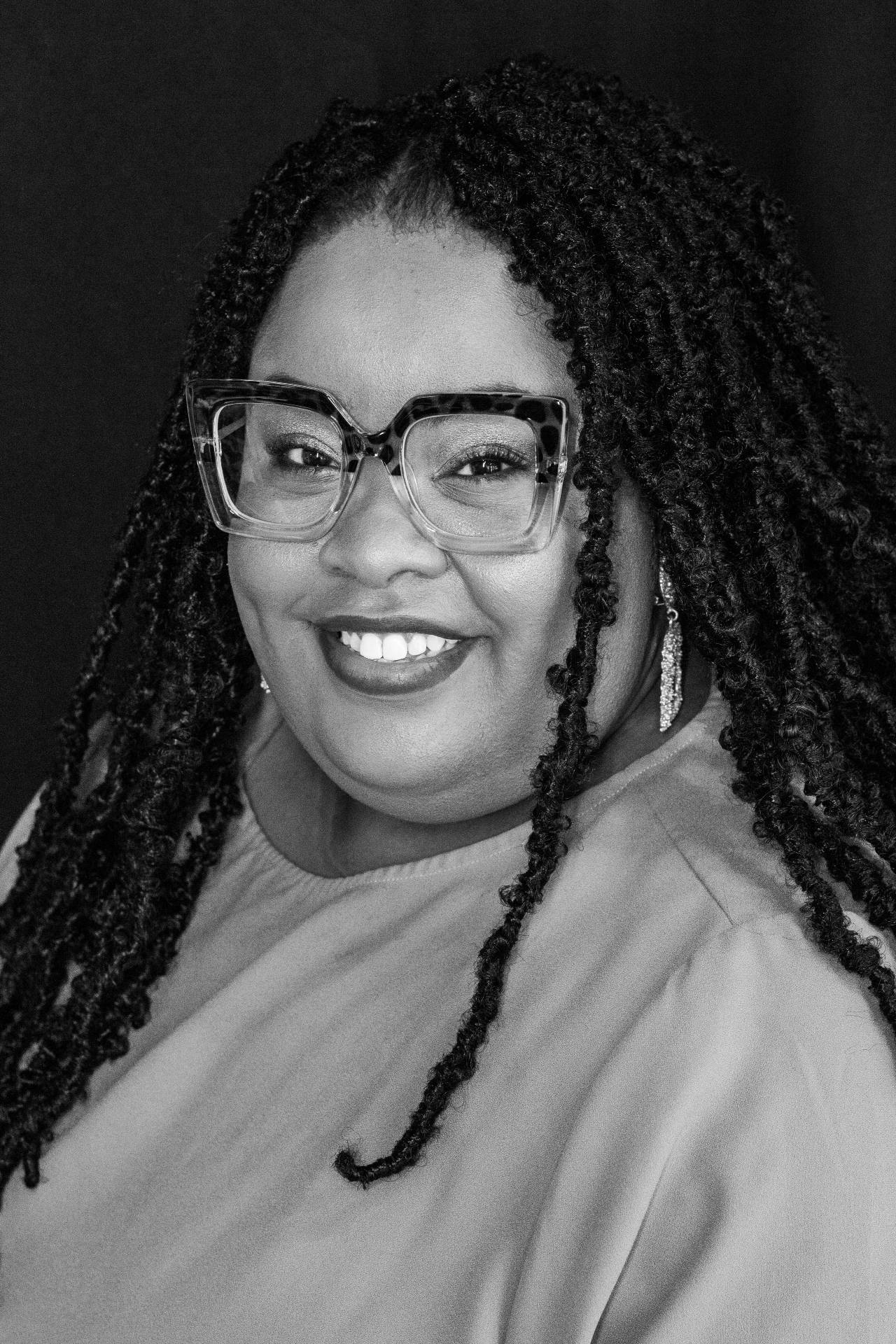 Dr. Tiffany Reed (She/Her/Hers)
Board Member
Originally from Gary, Indiana, Dr. Tiffany N. Reed began her journey in student affairs at Indiana University Purdue University – Indianapolis (IUPUI), receiving her Bachelor of Science in Criminal Justice in 2010.
She later received her Master of Arts in Higher Education at Rowan University where she focused on mentorship and transitioning programs for African American students attending predominately White institutions. She later became a Resident Director at the University of Pittsburgh, where she created diversity, equity and inclusion initiatives, which led to the creation of their Office of Diversity and Inclusion. While at the University of Pittsburgh, she led numerous initiatives in creating an inclusive housing experience for students.
She later navigated to St. Louis, to Maryville University in developing their inaugural Office of Diversity and inclusion, as their inaugural program coordinator. While at Maryville, she was recognized with her work in creating the Black student, faculty and staff women support group called "Mocha TEA", where she received the Presidential award for Strategic Planning for Diversity and Inclusion. She enhanced the cultural engagement and competency for students, faculty, and staff. She also received the "Woman of Distinction" award for her intentional efforts for women of color in predominately white spaces in addition to her work at Maryville.
Dr. Reed is also the former Director of Multicultural Programs and Services at Butler University as well. In her short time at Butler, she transformed their Diversity Center, by updating the space, providing best practices and challenged the students, faculty and staff of what equity minded work looks like.
Dr. Reed is a 2020 graduate from Maryville University St. Louis with her Doctorate in Higher Education and Leadership and her research focuses on Black Racial Identity development within Sistercirlces at Predominately White Institutions. Her research addresses the narratives of Black collegial women with microaggressions, seeing black women support black women, and spaces for sisterhood through a sister circle program. In 2019, she presented at NASPA and ACPA National conference on Affinity groups and Sister circles for professional women of color. Her research was also recognized by American College Personnel Association (ACPA), Pan-African Network for contributions to the higher education implementing advocacy, growth, social justice and the Pan-African Culture.
Since graduation, Dr. Reed has established her own Consultant firm, InclusionP365, to challenge and support companies, to establish a commitment to diversity, equity, and inclusion as a day-to-day priority. She has
Dr. Reed began at Indiana State University in August of 2020, overseeing the Charles E. Brown African American Cultural Center. Since she has been at Indiana State University, she has implemented new retention programs and strategies for African American/ Black students such as her new program Young, Gifted and Black, a partnership with the center and Black Faculty and Staff Caucus, countless workshops for faculty, staff and students on Unconscious Bias, Micgroaggressions, Allyship an Advocacy,  Black Male Mentoring and created intentional partnership with Terre Haute Community, all while updating the Charles E. Brown African American Cultural Center with new technology and cosmetics.
Since her short time and amazing contribution to the field and institution, this December she was promoted as the Assistant Vice President for Student Affairs and Inclusion, where she oversees the Diversity and Inclusion initiatives for the Division of Student Affairs and oversight over the Charles E. Brown African American Cultural Center, and Multicultural Services and Programs reporting to her. Dr. Reed is a powerhouse. She is one of the youngest and only Black women on the Senior Leadership team within the division. Her administration doesn't stop there. She currently serves as advisor for Black Student Union, National Society of Leadership and Success, and campus advisor of Zeta Phi Beta Sorority Inc. and Kappa Alpha Psi Fraternity Inc.  In her short time here at Indiana State University, she has been recognized for her leadership and service through the Black Faculty and Staff Council's Service award and has been selected a Board of Director for the Pride Center of Terre Haute. She recently was named the NASPA African American Knowledge Community Stellar 50 and the Region 9 2022 Community Partner of the Year by the National Association of Social Workers.
Dr. Reed has over 12 years of experience within student affairs, whether residential life, student activities, scholar and mentorship programs, diversity, equity, and inclusion and student leadership. She strives to create an inclusive collegiate experience for all students, while dismantling the social construct of systematic racism and inequities students of color face.  
Out of all her titles, and an experiences, her most important one, is being first generation Black girl student from Gary, Indiana.